Here is a Look at Social Media Universe in 2020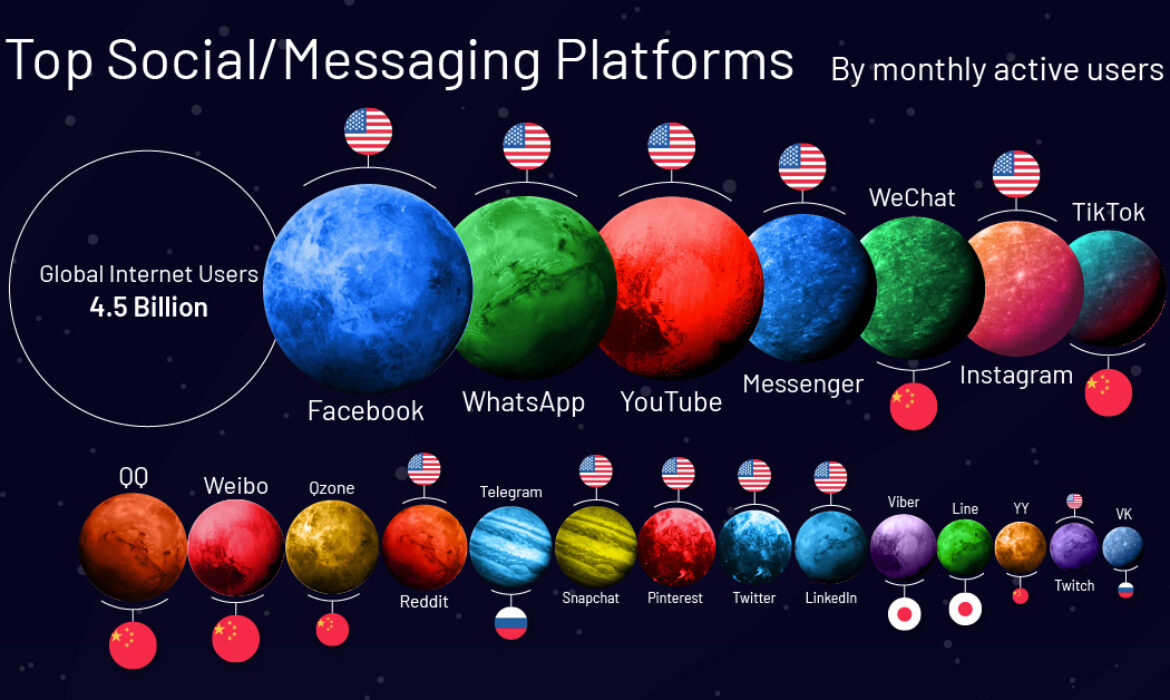 Imagine the social media world as a universe and social media platforms as the planets? How many social media platforms will that be in that universe today? Well, that is how Visual capitalist has visualized the Social Media Universe in a fantastic infographic.
Today, there are many social media platforms, and they keep evolving year by year. In 2020 we saw the rise of the Chinese Byte dance TikTok TikTok cross 2 billion downloads globally, more than any app ever on the App Store and Google Play.
Moreover, the Covid-19 Pandemic has steered more engagements to social media platforms than ever before. When Visual Capitalists posted the social media universe infographic, they reported that there were 3.8 billion social media users worldwide, representing 50% of the global population.  Note that, Globally, 4.5 billion people use the Internet.
The infographic also visualizes Monthly Active Users (MAU) of each social media platform.  The top 5 social media platforms are Facebook, WhatsApp, YouTube, Messenger, and WeChat.
Here is a look at the Social Media Universe in 2020
This social media universe has been clustered to different categories. They include Zuckerberg cluster, Asian Cluster  Tencent Cluster and Rakuten Cluster.
To read more about Visualizing the Social Media Universe in 2020 click here
Egline Samoei
Egline Samoei is tech writer who loves to write about Digital Marketing, Social Media Trends, SaaS content, AI, Big data and emerging trends. She a certified digital marketer and has a certifications in Data Science using Python, Google Analytics, Waze Ads, Google Ads and Internet Governance from Kictanet.