Quote Tweet vs. Retweet? 5 Reasons Why You Need Retweet Posts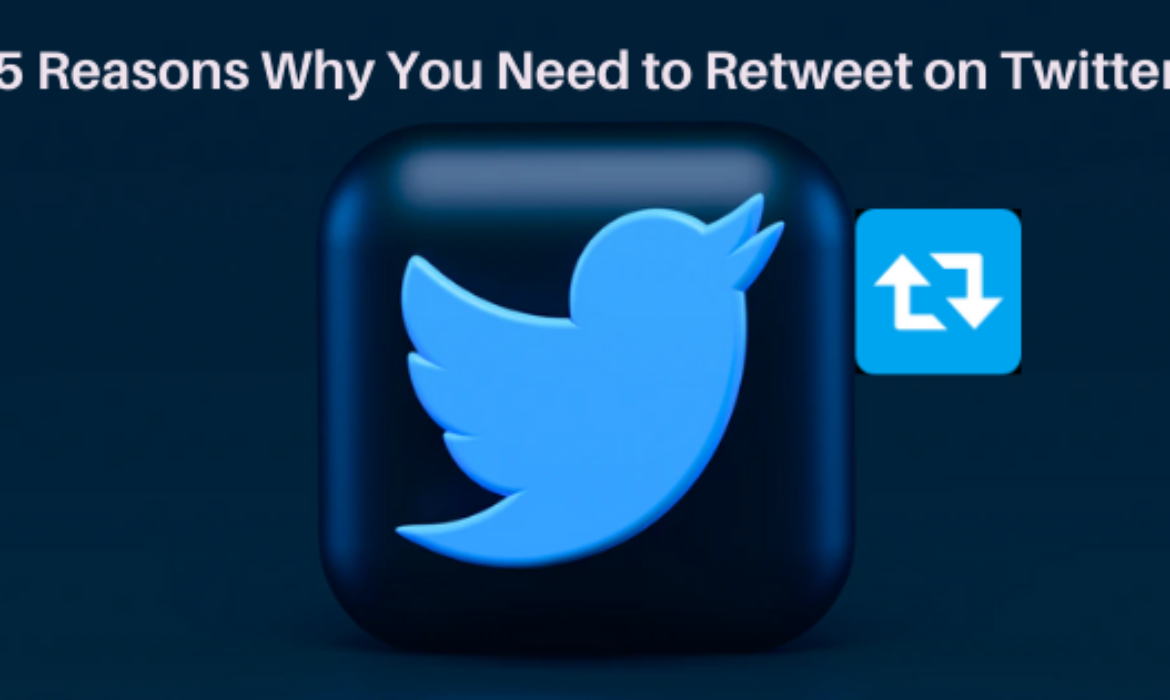 The engagement metrics on Twitter are retweets, quote retweets, likes, link clicks and impressions. However, retweeting is viewed as an important metric on Twitter, not just for a marketing campaign but even for Tweep(user). In this article we look at the difference between a retweet, a quote tweet and then look at the importance of retweeting a post.
Let us get started!
What is a retweet?
Twitter defines a retweet as a re-post of a Tweet. The Retweet feature helps you and others quickly share that Tweet with all of your followers. You can Retweet your own Tweets or Tweets from someone else.
Some users disagree with Retweeting your own Tweets and even made hilarious Tweets About Retweeting Your Own Tweets, but you have heard from the horse's mouth; You can retweet your own tweet!
What is a Quote tweet?
On Twitter, you can retweet or quote a tweet. When you quote a tweet, you are retweeting a tweet and adding your comments. It could be a recent Tweet post that you want to add your perspective or an old post that is relevant again.
Twitter introduced Quote Tweets in 2020 as temporary tweet format ahead of the November 3rd US presidential election, to help prevent abuse and the spread of misinformation.
Tweets about a Tweet add more to the conversation, so we've made them even easier to find.

Retweets with comments are now called Quote Tweets and they've joined the Tweet detail view. Tap into a Tweet, then tap "Quote Tweets" to see them all in one place. pic.twitter.com/kMqea6AC80

— Twitter Support (@TwitterSupport) August 31, 2020
In both cases you just retweeting but quote retweet you can add your comment.
Why Do You Retweet on Twitter?
So why do we retweet? Now that we have distinguished between the two types of retweets available on Twitter, you need to know the importance of retweeting.
1.      To quickly share information
Many will agree that they retweet as a quick way to share information while attributing it to the source. Assuming trusted source posts a piece of breaking news, you will likely retweet the post instead of creating a new one of the same content.
The news could be about a winner of an event, say the Tokyo Olympics, the death of a popular figure, natural calamities, court ruling or any other news. Below is a poll I conducted on the reasons why people retweet.
Hey Tweeps, why do you retweet a Tweet?

— Egline Samoei (@EguarEglin) July 9, 2021
2.      To amplify information
People also retweet tweets so that they can amplify the information to their followers. Also, it is a means of sharing information, but this time, it reaches a new audience or your audience.
Assuming there is a post by Samodigital Agency on tips on content creation, I would retweet the post so that it can reach many people interested in the marketing tips.
3.      To add your perspective
You may come across a post that you may want to add your sentiments different from the sources. In this case, you will quote a tweet with your sentiments. If an old tweet has become relevant again, you can retweet it and quote with the current context.
You can also quote a tweet poll to give the results or a finding of a poll. Here is a good scenario by social media marketing strategist and Founder of Africa Tweet Chat Janet Machuka
Wow! According to this poll, most people can comfortably quit Instagram.

Once crazy response was, "I don't have clothes for Instagram." Well, please wear that one dress all the time. https://t.co/cpHqagVVdV pic.twitter.com/NfKiTsonSu

— Janet Machuka (@janetmachuka_) September 7, 2021
4.      To make one's presence as a listener visible
You can also show support to a person on Twitter by retweeting their post and making them visible.  Mark Trammell, a design researcher at Twitter, says, "People also retweet to introduce their followers to someone new or to shine a spotlight on someone deserving…The retweeter becomes the person who brings the new cool kid in town to the party."
5.      Build relationships
When you retweet a person's tweet, you are not only sharing information or amplifying their tweet but also building relationships. Yes, that is how online relationships are built and nurtured.
You may have come across a situation where a person retweets your tweet, and you go ahead and check their profile and even follow them. With time you get to build meaningful connections.
Wrapping Up
Engagements on Twitter vary but retweeting a tweet is seen to be more powerful. It is an easier way to share and amplify information. It also gives you a chance to gain followers and attract relevant personalities. Keep tweeting, keep retweeting. Eventually, build and grow your network!
Follow Egline Samoei Twitter and LinkedIn as well as Samodigital Agency on LinkedIn and Twitter for more engagements.
Egline Samoei
Egline Samoei is tech writer who loves to write about Digital Marketing, Social Media Trends, SaaS content, AI, Big data and emerging trends. She a certified digital marketer and has a certifications in Data Science using Python, Google Analytics, Waze Ads, Google Ads and Internet Governance from Kictanet.