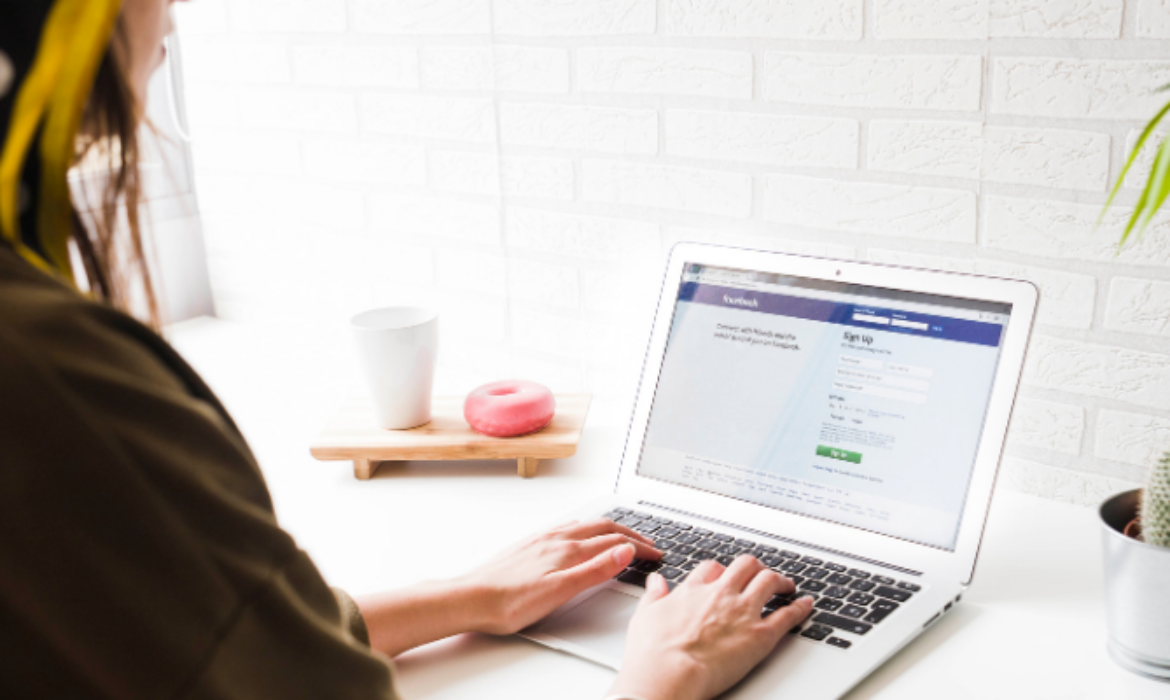 Facebook Page vs Profile: Is it Better to Have a Facebook Page or Profile?
Facebook allows anyone to create a Facebook page or personal profile. So, which one is better to have? If you have a business, it is always advisable to separate your personal profile from a Facebook page.
When scrolling through a Facebook feed you will see posts from personal profiles who are friends, pages you have liked and even groups you have joined.  A few weeks ago, a friend was venturing into photography and I received a friend request from a name that looked familiar. Looking through the profile, it was the brand name of his photography. This never sounded well for me and urged them to create a Facebook business page instead.  Remember he already has a Facebook personal profile and is now creating another Facebook profile under his photography name. So, why have a Facebook page not a Facebook profile for business?
First, we need to distinguish between a Facebook profile Facebook page
Facebook Profile
A Facebook Profile is your personal account on Facebook, where you tell people about yourself, add friends and share personal updates. A profile is what you first create when you sign up on Facebook by providing personal information and creating a password. With a Facebook profile, you can connect with friends, family, colleagues, and follow brands and organizations that are of interest.
Importance of a Facebook Profile
You will be able to create posts, share videos, photos

You can share information and stories with your friends and family

Like, follow and get updates on businesses and organisations that interest you
Facebook Page
A Facebook Page is your business's digital presence on Facebook that you create using your personal profile. A Page has tools to help you grow your business, connect with customers and see how people interact with it. With a Facebook business page, you add details of your website like contacts, website, services and get analytics.
Facebook page is ideal for businesses, organisations, charities, public figures
Previous Post: What is Doomscrolling and How To Avoid Doomscrolling?
Why You Should Have a Facebook Business Page for your Brand or As A Brand
Imagine a brand like Nike sending you a friend request, or you sending a friend request to a company like Coca-Cola? You find it odd, right? Now, imagine how many friend requests those companies could be receiving if they created a Facebook profile instead of a Facebook page where their fans could just like and follow within a click!
Tip👇
A facebook business page should be part of your social media strategy, not a replacement for your website

Build your authority in Industry
Own a website #websiteisimportant #websitedesign pic.twitter.com/ztqxeLh7D4

— Av (@GameSpells) April 24, 2021
That is exactly why brands need a business page no matter how small your business is. Try and look at the future. Your fanbase, community or customers will grow over time.
Here are other benefits of having a business page over a profile
Get  A Wider Reach
With a Facebook page, you get an advantage of a wider reach on your posts. Page's content is often public and Facebook users can search and view your content. When your followers share or comment on your page, their friends will get to see your posts. Some will be prompted to follow you back. 
Tip: When posting content on your page, add relevant trending hashtags within your industry so that you can get a wider reach. In 2020, Facebook Promoted the Use of Hashtags on Posts with a promise of Wider Reach
Unlimited Follows/Likes
Unlike a Facebook profile that limits you to 5000 confirmed friends and 1000 friend requests in the queue, pages allow millions of people to follow your brand. You can invite friends to like your page and  grow your community. Moreover, you can also manage your followers by banning disrespectful followers or muting insensitive words on your page.
Target Your Market
The beauty of having a page is that you can market your page to a specific targeted audience. Also, you can boost posts to the targeted audience or lookalike audience. A lookalike audience is customers who are similar to your current audience. Moreover, with a targeted audience you can target people:
 According to their interests, gender, age, location, behaviours and demographics

That  like your page

 Who like your page and their friends

 In your local area
Tip Facebook Page Posts: The Rise of Memes and Why You Need to Start Using Meme Marketing
A Cheap Way to Market and Advertise Your Brand
Facebook pages offer you an affordable way to advertise and market to your target market. Within less than $2 you can reach about 443-1.3k people per day with 68-195 engagements! Facebook promotions are affordable and allow you to target the right audience.
NB: My Ad Center settings are in Kenya currencies for the pages I manage.
Get Free Analytics
With a Facebook page, you will get free overview analytics and detailed insights into your posts. You will get insights on total page followers, organic followers, paid followers, daily page views, organic vs paid reach, page likes among others.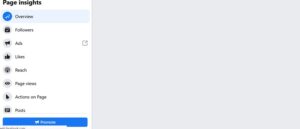 Another free detailed page insight you get on the Facebook page is the People insights. You can know your fans, followers, people engaged, people reached by age, gender, location and language. What a free useful insight!
You Can Schedule Posts
Sometimes you may have a busy schedule but you still want to engage your customers on Facebook. At times, you want to have your post published when most of your page followers are online but you will not be online then. Here is where the Facebook Schedule post feature comes in. You can schedule posts to any day and time, unlike a Facebook profile.
You can allow other People to Manage your Page
Teamwork is paramount! A Facebook page allows you to add other people to manage your page such as comments, create ads and delete comments. You can assign your friends or your team with roles like editor, moderator, analyst, advertiser or a custom role.
Conclusion
If you are a personal brand or have a brand, consider creating a Facebook page over a Facebook profile. Although you must have a Facebook profile to create a Facebook page, you have a Facebook and grow it.  With a business page, you will enjoy a pool of privileges in marketing, get data insights and manage your community easily.
For more tips on digital marketing,  follow Egline Samoei on Twitter and LinkedIn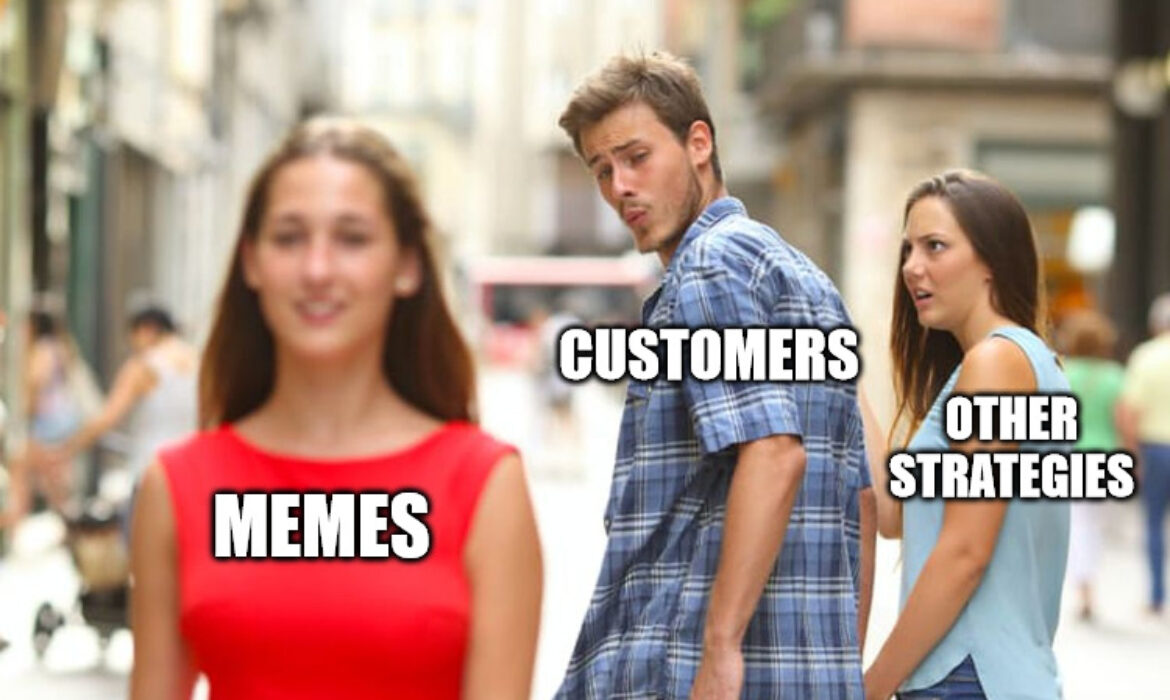 Today, you can't miss to come across a meme as you scroll through  your favourite social media platform.  People relate with memes and they will often share them from one social media platform to another. You will even find pages or accounts dedicated purely to memes. Some social media users have even branded themselves as king and queens of meme-making. Since memes are being embraced globally and they communicate humorously, you should start incorporating meme marketing in your digital marketing strategies.
What are Memes
Going by online definition, memes pronounced as /meems/ are images, videos, pieces of text, typically humorous in nature, that is copied and spread rapidly by internet users, often with slight variations.
One of the most popular memes in 2021 is a photo of US Senator, Bernie Sanders sitting with legs and arms crossed comfortably has been superimposed into images from around the world. This photo went viral and I bet you must have seen it.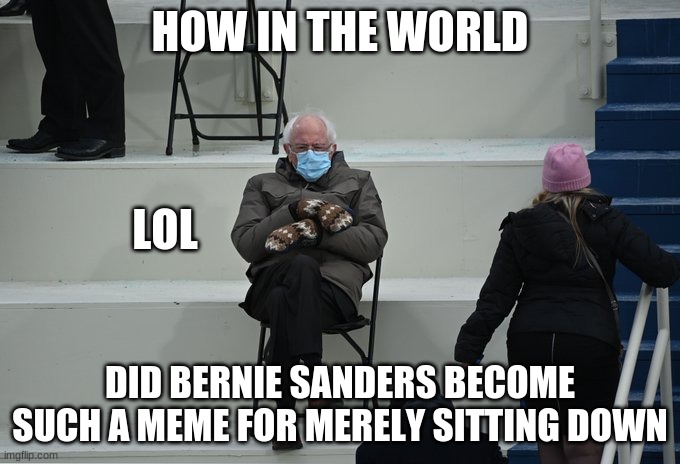 What is Meme Marketing?
Meme marketing is the use of memes by brands to promote their product and services
Click To Tweet
. Some brands have taken lead in meme marketing as one of their social media strategies since they are free, easy to create and are sharable.
According to the 2021 Social Media Trends report, meme marketing is one of the social media marketing trends in 2021.  The report says "memes are spreading across the internet as a fun way to engage communities. They're not all positive and cute, however. As per any communication, they can be used to manipulate the mindset of viewers. They can be used to normalize extreme behaviour, like external agencies interfering with elections or other major events. In 2021, you need to be ready to protect your brand from memes."
The report further says thatin the coming months and years, expect memes to be used more to persuade consumers, both on key issues such as these, and the ones that could impact your brand Click To Tweet.
Worldwide mentions of the term "meme" has been increasing over time according to Google Trends
Also Read: Tips for using hashtags on Facebook  for a Wider Reach
What to Consider when Creating Meme for Marketing
Here are some tips to consider when creating memes for marketing
1.      Know Your Audience
The first thing to consider before making a meme is to analyse your target audience. If your target audience is millennials or baby boomers you can craft content and caption what is relatable to them.
2.      Be Trendy
You need to keep up with trends and hijack your social media posts with memes of what people are talking about what is usually known as memejacking.
Take for instance, on March 29, 2021 the Ever Given ship was freed in the Suez Canal by days after being since March 23 causing traffic in the canal. A number of brands were keeping an eye on the trending event and once it was freed they posted memes around their brands on Ever Given ship. Here are some examples trendy meme marketing on Ever Given
Don't worry. We've got this. pic.twitter.com/JwOBhJtu4h

— Mercedes-AMG PETRONAS F1 Team (@MercedesAMGF1) March 29, 2021
A quick solution to the #Evergiven problem in the #Suez…

We give you, BATTAASH ⚡ pic.twitter.com/KH4xe1NM7Y

— World Horse Racing (@WHR) March 29, 2021
However, be aware not to use meme on sensitive topics like violence, rape, race, assault etc that may damage your brand.
3.      Make Sure the Meme Matches Your Brand Voice and Personality
Just like any other brand content that you post on social media, from post to stories it should match your brand personality and voice.  It makes it easier for your audience to relate it to your band. Neil Patel emphasizes that, no matter what you decide to do with your memes, be consistent with your brand persona and stick with it. Otherwise, you risk confusing (and losing) your audience.
What should guide you in creating memes that are in line with your brand voice and personality, you need to define the target persona.  Here are some guiding questions by Julia Enthoven in a Social Media Examiner article on how to use memes for marketing.
What content does your customer consume?
What music, TV shows, or celebrities do they like?
How can you delight and entertain them?
What problems do they face that are common to their community?
Note that the worst thing to do with memes is to add  a call to action (CTA) such as subscribe, purchase, or follow. Memes are a fun way of engaging with your audience therefore they will share them, which will then create awareness and eventually generate leads. Click To Tweet
4.      Repurpose Popular Memes
Creating original memes might be difficult.  At times you may not be able to create one that matches the current moment of what is happening. As a result, you can reuse existing GIF or Meme libraries online.  Some of the popular meme online libraries include GIPHY, imgflip and Meme High Res Stock, and iStock just to mention a few. You can visit these meme libraries and repurpose exciting memes by adding captions, brand font and logos.
 

View this post on Instagram

 
5.      Be Cautious About Your Memes and Research Well
Research your memes well and understand the cultures so that you don't offend online users. On one occasion, the Chelsea football club had to delete a meme after some fans took offence to the Kante meme shared by Chelsea. Chelsea had created a meme in wake of the huge container ship, the MV Ever Given, finally being freed after being stuck in the Suez Canal in Egypt since last Tuesday
Also Read: What is Doomscrolling and How To Avoid Doomscrolling?
Benefits of Meme Marketing
You will notice that the most successful brands across the globe are incorporating meme marketing in the social media content strategy. This then begs the question of why you should use memes in marketing. Here are some benefits of using memes in marketing.
Memes Are Easy to Create and Cheap
Creating memes is easy since you can find existing ones on online memes libraries like GIPHY and  imgflip.  From there, yours is just to repurpose them to align with your brand voice and personality.
Meme Humanize Your Brand
When people are interacting with a brand online, they don't want a robotic kind of engagement. They want to feel they are engaging with a human behind the screen. Memes give you that opportunity to humanize your brand through memes.
Memes are relatable hence Increase Engagement
The beauty of memes is that they are relatable with people and tend to share them willingly. How many memes have you seen today on social media? A number of them, right? probably you have even shared them or reacted to them. By nature, memes are widely shareable hence it increases engagement.
Memes create a sense of community
Memes create a sense of belonging among your followers and audience when you use memes that your community can relate to.  You must have seen comments like "I can relate" on a meme.
Conclusion
Meme marketing is still new and a few brands have embraced it.  You should also start using memes in your marketing strategy since they create engagements, allow brands to communicate their brand personality funnily, humanize a brand and create a sense of community.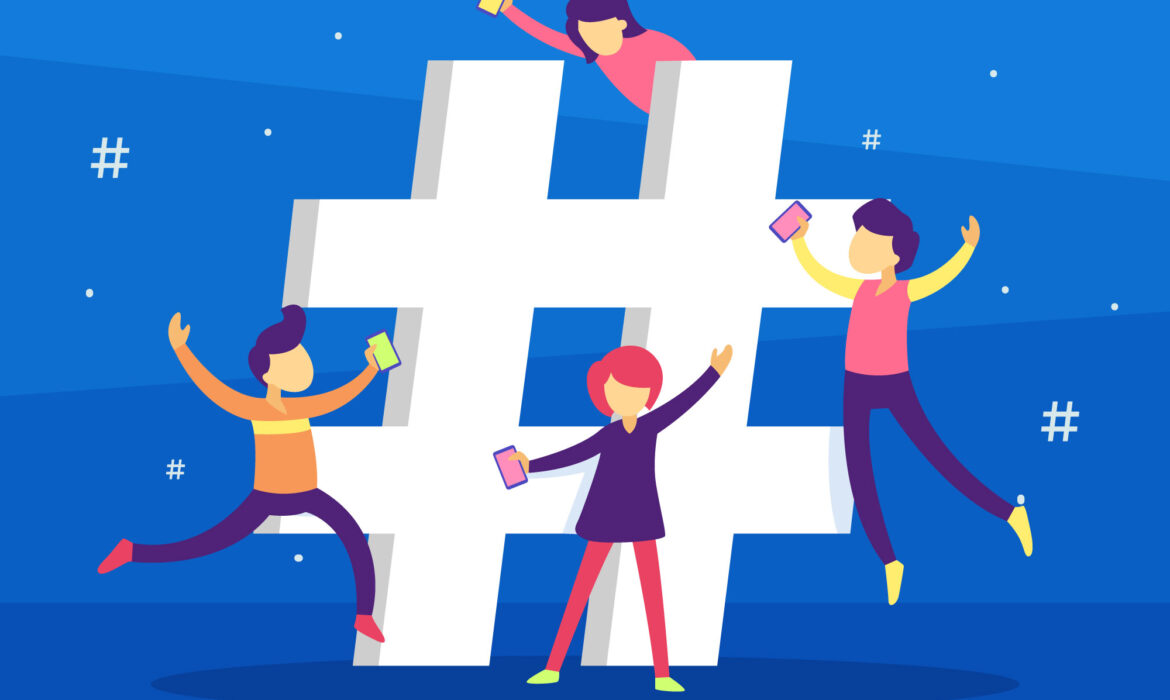 Do Hashtags Work on Facebook 2020?
Yes, using Facebook hashtags in 2020 work!
When you login to Facebook today you will notice posts, photos, and ads with different hashtags like #FirstBornChallenge #hotmomchallenge  #JerusalemaDance among others.
Why? Because Facebook is now promoting use of hashtags with a promise of wider reach.
Facebook introduced hashtags in 2013 and updated them in 2016. However, the use of Facebook hashtags in posts had not really been effective not until 2020.  According to a screenshot shared  Facebook Marketing Mari Smith, taken by a Heather Coy Moonka some of the users had reported seeing a notification by Facebook that said you could increase reach by using hashtags.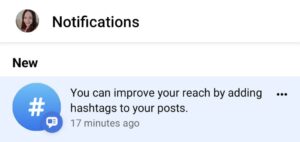 "You may have seen a notification on Facebook like this prompting you to add hashtags to your posts to improve your reach? LOVE that! Thank you, Facebook. Many members of my Social Scoop Facebook group are starting to report seeing a slight increase in reach with the use of hashtags now." Wrote Mari Smith a Facebook Marketing Expert
The use of hashtags is now available for users and page admins.  You might have scrolled through your Facebook feeds, and you may have come across trending hashtags such #Jerusalemachallenge, #Firstbornchallenge, #Hotmomchallenge. Below those hashtags, you will notice that Facebook is prompting you try them.
Moreover, with the hashtags on Facebook in 2020 it has gone an extra mile to show hashtag count preview as noted by Social media commentator and leaker Matt Navarra
New? Facebook shows a hashtag count preview when creating a new post pic.twitter.com/3Agg33iD6W

— Matt Navarra (@MattNavarra) September 4, 2020
By knowing the popularity of the Facebook hashtags is helpful for brands to know which hashtags to use when posting photos, posts and ads.
Read: How Social Media Consumption in Kenya looks Like in 2020
How are Facebook Hashtags effective?
But what do we mean when we say Facebook hashtags work?  When you use hashtags in Facebook posts, you will get several benefits as a brand mentioned below.
You will get a wider reach
Your posts will be searchable and clickable
It encourages engagements
Users can find you using branded hashtags
Allows you to monitor trending topics

Tips for using hashtags on Facebook in 2020
As you have seen, hashtags are now effective on Facebook, and you should start using them. So, what are some of the tips you need to know when using Facebook hashtags?
Participate in the challenges. Just click on "Try it" on a relevant challenge and be creative. Many brands have tried out the #jerusalemadancechallenge
Just like Twitter and Instagram, you can compose or discover hashtags on Facebook by typing in the hashtags
Use Instagram to discover trending hashtags, although Facebook has now allowed users to see the hashtag count.
Don't go overboard with hashtags on your post. It is recommended that you use 3-5 hashtags per posts
You can create your branded hashtags that you will be using on your posts.
When scheduling posts on creator studio, remember to add hashtags.
Conclusion
We hope that you will start using hashtags in Facebook posts and searching topics articles and posts using hashtags. If you have used hashtags in 2020, what is your experience? Kindly share with us your experience.