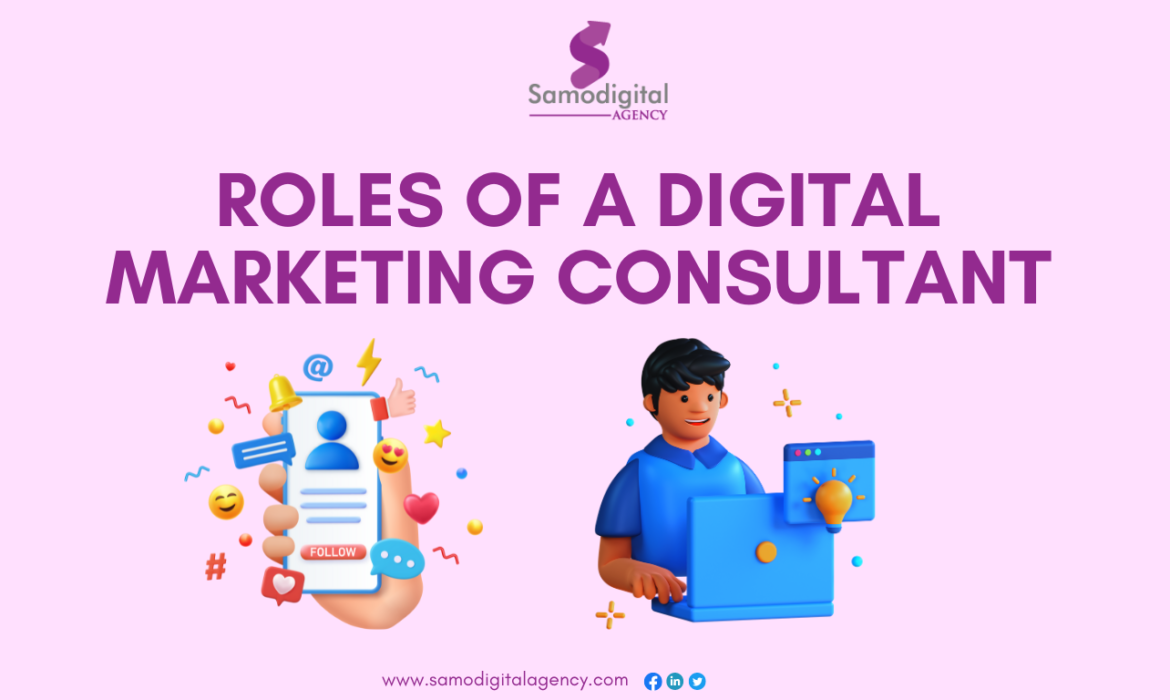 What does digital marketing consultant do?
In todays' ever changing world, you may need to work with a digital marketing consultant to elevate the growth of your business. What does a digital marketing consultant do? A digital marketing consultant is a professional who helps businesses and organizations develop and execute effective digital marketing strategies. They provide expert advice and guidance on various aspects of digital marketing. This will help you achieve their marketing goals and increase their online presence.
Here are some key responsibilities of a digital marketing consultant
1. Digital Strategy Development
A consultant collaborates with clients to understand their business objectives and target audience and ideal social media platforms. They develop comprehensive digital marketing strategies tailored to the client's needs. This involves identifying the most suitable digital channels and tactics to reach the target audience effectively.
2. Run Paid Advertising Campaigns
Hiring a digital marketing consultant will assist you in planning, creating, and managing online advertising campaigns across platforms such as Google Ads, social media platforms, and YouTube advertising. They will help you optimize campaigns to achieve maximum reach, engagement, and conversions within the allocated budget.
3. Search Engine Optimization (SEO)
As you know, SEO is crucial for improving a website's visibility in search engine results. You will not be able to execute this alone if you don't know how to do it. That's why you will need an
experienced digital marketing consultant
. A digital marketing consultant will help you analyze websites, conduct keyword research, optimize content, and provide recommendations to enhance search engine rankings and drive organic traffic Click To Tweet. Some will even be able to write engaging and informative content for your website.
4. Content Marketing
Content is King! It's what drives engagement, leads and conversion for any business. A consultant will also help you develop winning content marketing strategies that engage and attract the right  target audience. You can read this article to understand
types of content and why it's important to brands
. Consultants often assess the performance of content and make suggestions for improvement.
5. Social Media Marketing
Moreover, consultants assist in developing social media strategies to enhance brand visibility, engage with the audience, and drive website traffic. Right now, we have top social media platforms and emerging platforms. Platforms  like
Threads
, Lemon8, Bluesky and much more to come. Therefore a consultant will recommend platforms suitable for your business, create content calendars, and provide insights.
Also, they will optimize social media posts and advertising to ensure you gain the most from your marketing efforts and return investment.
6. Analytics and Reporting
With digital marketing you can easily track and measure your marketing efforts. To add on, working with a consultant will help you use various tools to track and analyze the performance of digital marketing campaigns. These could be web analytics tools like
Google Analytics
, In-app social media analytics or third party analytics tools like
Semrush
, Sprout Social among others.
Moreover, They will provide you with reports while highlighting key metrics, trends, and areas for improvement. Consultants use these insights to refine strategies and make data-driven decisions.
7. Digital Marketing Training
Finally, some consultants may offer training sessions to educate clients on digital marketing principles, tools, and best practices.If you are in Kenya and you would like to have in-house training for your team, you can hire a certified digital marketer like Egline Samoei Click To Tweet. She will help you gain a better understanding of digital marketing and empowers them to execute strategies independently if desired. Yo can reach out via email at egline@samodigitalagency.com
In Conclusion
To conclude a digital marketing consultant helps businesses leverage digital channels effectively to achieve their marketing objectives, improve brand awareness, drive website traffic, and generate leads or sales. Lastly, they stay updated with the latest trends and technologies in the digital marketing landscape to provide valuable insights and guidance to their clients.