The Rise of Memes and Why You Need to Start Using Meme Marketing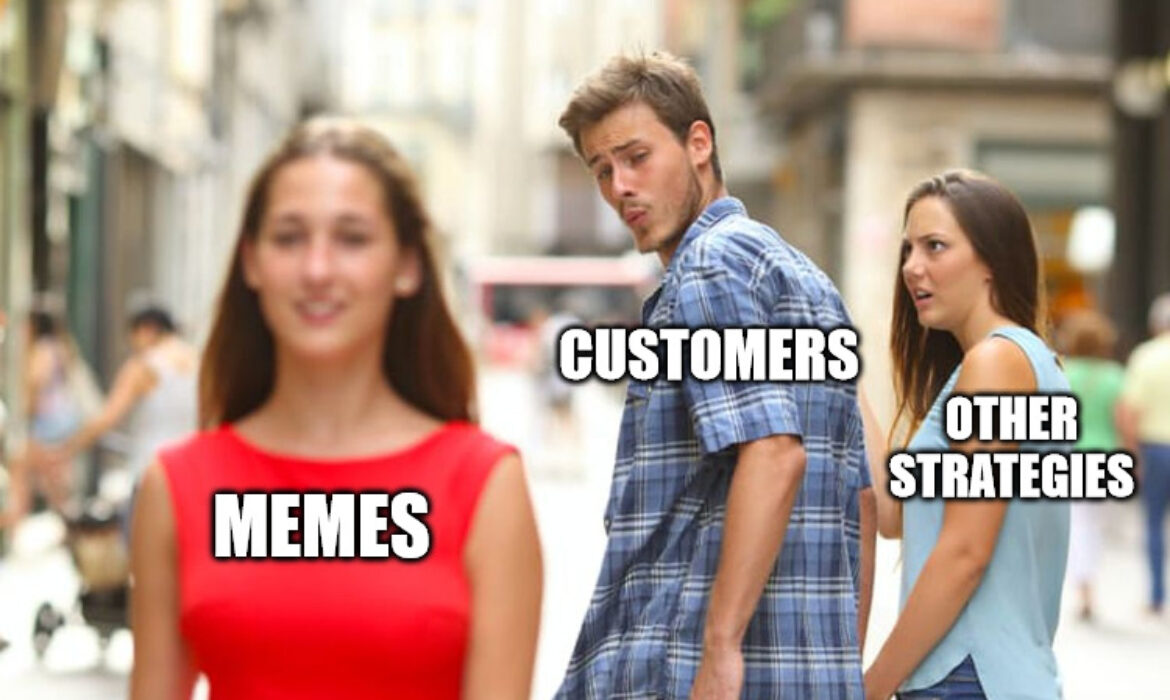 Today, you can't miss to come across a meme as you scroll through  your favourite social media platform.  People relate with memes and they will often share them from one social media platform to another. You will even find pages or accounts dedicated purely to memes. Some social media users have even branded themselves as king and queens of meme-making. Since memes are being embraced globally and they communicate humorously, you should start incorporating meme marketing in your digital marketing strategies.
What are Memes
Going by online definition, memes pronounced as /meems/ are images, videos, pieces of text, typically humorous in nature, that is copied and spread rapidly by internet users, often with slight variations.
One of the most popular memes in 2021 is a photo of US Senator, Bernie Sanders sitting with legs and arms crossed comfortably has been superimposed into images from around the world. This photo went viral and I bet you must have seen it.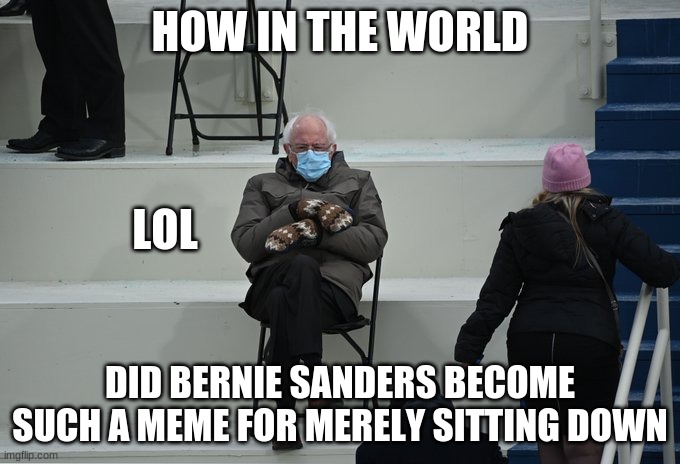 What is Meme Marketing?
Meme marketing is the use of memes by brands to promote their product and services
Click To Tweet
. Some brands have taken lead in meme marketing as one of their social media strategies since they are free, easy to create and are sharable.
According to the 2021 Social Media Trends report, meme marketing is one of the social media marketing trends in 2021.  The report says "memes are spreading across the internet as a fun way to engage communities. They're not all positive and cute, however. As per any communication, they can be used to manipulate the mindset of viewers. They can be used to normalize extreme behaviour, like external agencies interfering with elections or other major events. In 2021, you need to be ready to protect your brand from memes."
The report further says thatin the coming months and years, expect memes to be used more to persuade consumers, both on key issues such as these, and the ones that could impact your brand Click To Tweet.
Worldwide mentions of the term "meme" has been increasing over time according to Google Trends
Also Read: Tips for using hashtags on Facebook  for a Wider Reach
What to Consider when Creating Meme for Marketing
Here are some tips to consider when creating memes for marketing
1.      Know Your Audience
The first thing to consider before making a meme is to analyse your target audience. If your target audience is millennials or baby boomers you can craft content and caption what is relatable to them.
2.      Be Trendy
You need to keep up with trends and hijack your social media posts with memes of what people are talking about what is usually known as memejacking.
Take for instance, on March 29, 2021 the Ever Given ship was freed in the Suez Canal by days after being since March 23 causing traffic in the canal. A number of brands were keeping an eye on the trending event and once it was freed they posted memes around their brands on Ever Given ship. Here are some examples trendy meme marketing on Ever Given
Don't worry. We've got this. pic.twitter.com/JwOBhJtu4h

— Mercedes-AMG PETRONAS F1 Team (@MercedesAMGF1) March 29, 2021
A quick solution to the #Evergiven problem in the #Suez…

We give you, BATTAASH ⚡ pic.twitter.com/KH4xe1NM7Y

— World Horse Racing (@WHR) March 29, 2021
However, be aware not to use meme on sensitive topics like violence, rape, race, assault etc that may damage your brand.
3.      Make Sure the Meme Matches Your Brand Voice and Personality
Just like any other brand content that you post on social media, from post to stories it should match your brand personality and voice.  It makes it easier for your audience to relate it to your band. Neil Patel emphasizes that, no matter what you decide to do with your memes, be consistent with your brand persona and stick with it. Otherwise, you risk confusing (and losing) your audience.
What should guide you in creating memes that are in line with your brand voice and personality, you need to define the target persona.  Here are some guiding questions by Julia Enthoven in a Social Media Examiner article on how to use memes for marketing.
What content does your customer consume?
What music, TV shows, or celebrities do they like?
How can you delight and entertain them?
What problems do they face that are common to their community?
Note that the worst thing to do with memes is to add  a call to action (CTA) such as subscribe, purchase, or follow. Memes are a fun way of engaging with your audience therefore they will share them, which will then create awareness and eventually generate leads. Click To Tweet
4.      Repurpose Popular Memes
Creating original memes might be difficult.  At times you may not be able to create one that matches the current moment of what is happening. As a result, you can reuse existing GIF or Meme libraries online.  Some of the popular meme online libraries include GIPHY, imgflip and Meme High Res Stock, and iStock just to mention a few. You can visit these meme libraries and repurpose exciting memes by adding captions, brand font and logos.
 

View this post on Instagram

 
5.      Be Cautious About Your Memes and Research Well
Research your memes well and understand the cultures so that you don't offend online users. On one occasion, the Chelsea football club had to delete a meme after some fans took offence to the Kante meme shared by Chelsea. Chelsea had created a meme in wake of the huge container ship, the MV Ever Given, finally being freed after being stuck in the Suez Canal in Egypt since last Tuesday
Also Read: What is Doomscrolling and How To Avoid Doomscrolling?
Benefits of Meme Marketing
You will notice that the most successful brands across the globe are incorporating meme marketing in the social media content strategy. This then begs the question of why you should use memes in marketing. Here are some benefits of using memes in marketing.
Memes Are Easy to Create and Cheap
Creating memes is easy since you can find existing ones on online memes libraries like GIPHY and  imgflip.  From there, yours is just to repurpose them to align with your brand voice and personality.
Meme Humanize Your Brand
When people are interacting with a brand online, they don't want a robotic kind of engagement. They want to feel they are engaging with a human behind the screen. Memes give you that opportunity to humanize your brand through memes.
Memes are relatable hence Increase Engagement
The beauty of memes is that they are relatable with people and tend to share them willingly. How many memes have you seen today on social media? A number of them, right? probably you have even shared them or reacted to them. By nature, memes are widely shareable hence it increases engagement.
Memes create a sense of community
Memes create a sense of belonging among your followers and audience when you use memes that your community can relate to.  You must have seen comments like "I can relate" on a meme.
Conclusion
Meme marketing is still new and a few brands have embraced it.  You should also start using memes in your marketing strategy since they create engagements, allow brands to communicate their brand personality funnily, humanize a brand and create a sense of community.
Connect with Egline Samoei on LinkedIn and Twitter
Egline Samoei
Egline Samoei is tech writer who loves to write about Digital Marketing, Social Media Trends, SaaS content, AI, Big data and emerging trends. She a certified digital marketer and has a certifications in Data Science using Python, Google Analytics, Waze Ads, Google Ads and Internet Governance from Kictanet.