8 Effective Ways To Use Twitter to Grow Your Business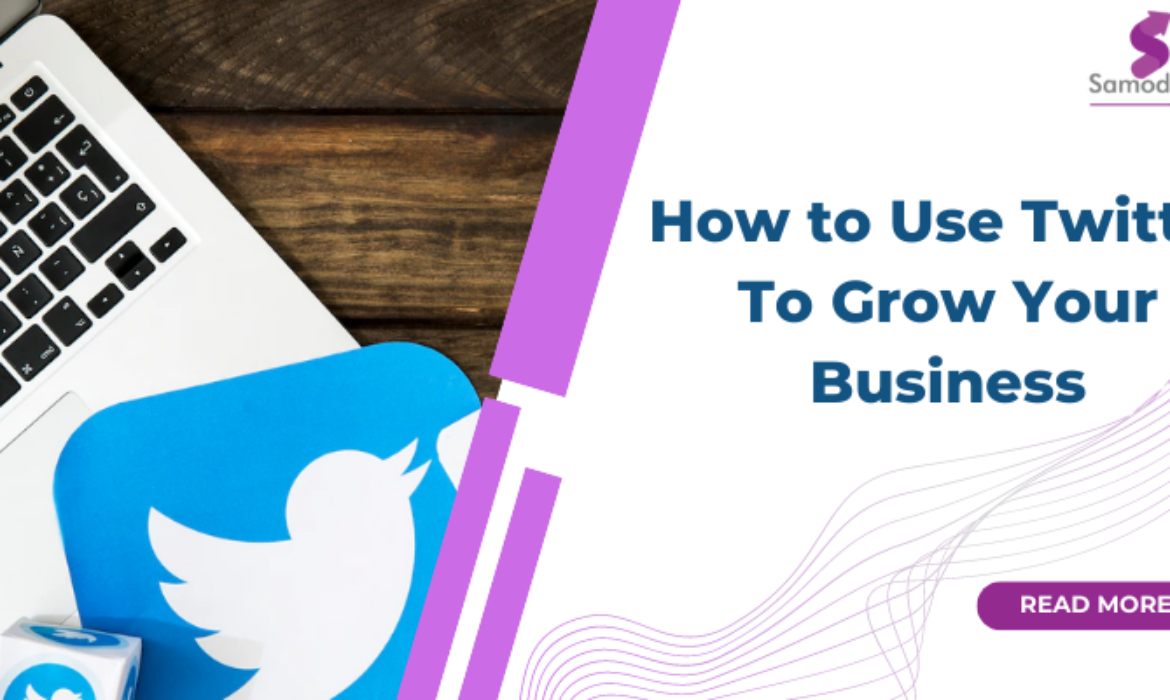 How To Use Twitter to Grow Your Business
Twitter is one of the most powerful social media platforms that you can use to raise awareness about your business, engage with customers, and generate leads. Twitter boasts 229 million daily active users as of April 2022. So, if you are still wondering if you should use Twitter to grow your business, the answer is "Yes."
All you need to know is how to set up your account and connect engagingly with people. Remember, people, go to Twitter to discover what is trending and not to be marketed to by brands. Therefore, when your business is on Twitter, you need to have conversations that matter to your community that will help your business grow and thrive.
This article looks at ways to use Twitter to grow your business. But first, let us look at what account you need.
Types of Accounts Available on Twitter
In the past, Twitter used to have one general type of account. However, in the recent past, Twitter introduced the following:
Twitter for Professionals is meant to provide businesses, creators, publishers, and developers of all industries and sizes to showcase and highlight their content, products, and services directly on Twitter for free.
Twitter Blue which is a monthly subscription that gives the most engaged people on Twitter exclusive access to premium features
Tip: Set your regular Twitter account and switch to Twitter Professional.  This will help you  specify the category and account type as a business. It will be easier to grow your business on Twitter.
Ways to Use Twitter to Grow Your Business
Create an Outstanding Profile
Begin by setting up your business account. Choose a display name that is easy to read. Also, use and handle that is consistent with your brand. You may not get the handle that matches your brand name because it's been taken, but try to use something that still aligns with your brand name. For instance, @SamodigitalAgency was taken, we used @SamodigitaA
Next, you need a cover photo that compliments your brand colours and acts as an ever-changing billboard showcasing what's new with your business. If you have offers or promotions or are celebrating a season, you can change it accordingly. Also, have a profile photo which preferably should be your company logo. The ideal dimension of a Twitter profile photo is 400x400px, whereas the cover photo dimension is 1500×500.
After that, you need to create a memorable bio that provides Information like your business mission statement, value proposition, location, branded hashtag, or operating hours.




Pin a Tweet
Once you have set up your profile, it's time to send out Tweets. You will have to create different tweets daily or weekly. If you had created a tweet showcasing your brand, it would get overshadowed by the latest tweets. Therefore, it's advisable to pin the tweet. A pinned tweet will appear on top of your Twitter profile, and you can change it anytime you have something new you want to inform your audience.
Here is an example of pinned Tweet
Why should you monitor social networks as a brand/ business?
Social media monitoring is the process of tracking hashtags, keywords, and brand mentions in order to stay informed about your audience and industry trends & topics
We can help you do social media monitoring in Kenya pic.twitter.com/20CHEc88XK

— Brandmoran- Social Listening Tool (@BrandmoranKE) December 17, 2021
Create Engaging Content
You need to create engaging content to capture the attention of your followers and target audience. Try and  express this through different supported formats like texts, videos, images, infographics, GIFs, and memes.
You can also combine all the formats, as Twitter now lets you post images, videos, and GIFs in a single tweet.  Be creative in how you create your content. Ensure they are informative and educational and add value to your clients.
Also, add some humour to your content. Humour humanizes your brand. It's also memorable and easily shareable. A brand like Mwango Capital uses memes to recap and share news about the business in Kenya.
????? ???? ????'? ??? ???????? ???? ?? ????? ?? ??????? ?? @CAK_Kenya:

1. KRA is set to come down hard on Kenyans as the President has set them a target of doubling double tax collections by the end of his first term.#MwangoMemes pic.twitter.com/7gtRjY04pr

— Mwango Capital (@MwangoCapital) October 29, 2022
Work with Influencers
Influencer marketing has proven to be one of the most effective marketing strategies. Influencers help create brand awareness, reach a new target audience, raise brand advocacy, and increase sales. Moreover, people trust consumer recommendations. You must work with the right influencers within your industry and niche, even when they have a small following. According to a blog post by Twitter, brands are now shifting to working with micro-influencers over mega-influencers since they offer trusted reviews and have built a strong following that can be valuable to brands.
Here is an example of how ShowmaxKenya worked with one of the top social media influencers, Janet Machuka to promote their shows
On my Twitter Spaces tonight sponsored by @ShowmaxKenya!

A chat on a documentary called "Love Crimes of Kabul."

Joining link: https://t.co/KEVR2sj9qb #Showmaxing pic.twitter.com/BTjFOSZYEy

— Janet Machuka (@janetmachuka_) October 31, 2022
Be Consistent
Another way to grow your business effectively on Twitter is by being consistent on the platform. Tweet at a specific frequency, depending on what works for your brand. For some brands, tweeting three times a week works for them, while tweeting daily works for others. Choose what works for you and stick to that.
Connect with People
As a business, you are also free to follow other accounts. Follow the people within your industry, thought leaders, partners, stakeholders, brand advocates, customers, and fans. These groups of people will likely follow back and engage with your content and eventually help to create brand awareness.
Leverage Twitter Spaces
During the Covid-19 pandemic, social audio content emerged that helped people connect while keeping their distance. We saw the emergence of platforms like Clubhouse, Facebook audio rooms, and Spotify Greenroom among others. To keep up with this trend, Twitter introduced Spaces. Spaces are live audio conversations on Twitter.




As a business, you can host spaces to discuss industry topics, get feedback about your product or answer questions about your product. Twitter Spaces helps you get real-time engagements, build a community, connect with cultural moments and get instant feedback. Try to host spaces consistently or one of your team could participate in other spaces within your niche.
Below is an  example of how Synnefa a Kenyan Agribusiness Startup is using Twitter Spaces
The future is calling, and it is here to stay. With the development of new innovative technologies, farmers are leading the way.

Join us tonight at 8PM as @taitangetich shares his journey with @FarmersStories!

Twitter Spaces Link: https://t.co/5ru8oPOqw7#Agri4Value pic.twitter.com/h35GU5ghli

— Synnefa (@synnefa_KE) March 16, 2022
Promoted Tweets
You can also promote your tweets through Twitter ads to reach a wider audience. Twitter ads campaigns allow you to achieve your marketing goal, like brand awareness, increasing followers, driving consideration, or delivering conversions. Twitter lets you quickly promote your posts, grow your followers, and increase your reach if you build brand awareness.
Conclusion
Twitter offers you immense ways to grow your business. Whether you are a solopreneur, a small business, or a large business, you can connect with fans, communities, audiences, and partners and grow your brand. Just understand the platform and use the above ideas to grow your business, get leads and make conversions.
If you need help with creating social media content or blogs, contact us at info@samodigitalagency.com.
Egline Samoei
Egline Samoei is tech writer who loves to write about Digital Marketing, Social Media Trends, SaaS content, AI, Big data and emerging trends. She a certified digital marketer and has a certifications in Data Science using Python, Google Analytics, Waze Ads, Google Ads and Internet Governance from Kictanet.